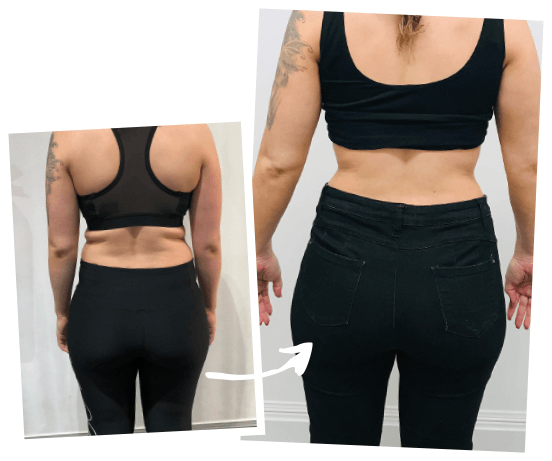 Kim Flanagan
I was a size 14, which to most people isn't over weight but I didn't like my bulges or rolls around my stomach.
I heard about Skinny Revolution through Instagram and so I called up and went through a clinical assessment with one of Skinny Revolution's medical team to check I met the right criteria to join.
I was so surprised to receive so much medical help and aftercare which supported me on my journey to drop my extra 22lbs. The program inspired me so much as it wasn't hard work.
I am chocolate obsessed and nothing usually turns me off eating it. Once I started the Skinny Revolution program I lost all desire for chocolate altogether and my sugar fixes vanished. To become a member of Skinny Revolution I got free exercise videos to carry out at home which I did daily. The weekly blogs and posts about keeping up your motivation really helped me stay focused and it's unlike any weight loss program I have ever tried. I even got phone call check ups to see how I was getting on.
It has boosted my confidence and I am loving wearing my figure hugging dresses again. Size 14 to size 8!