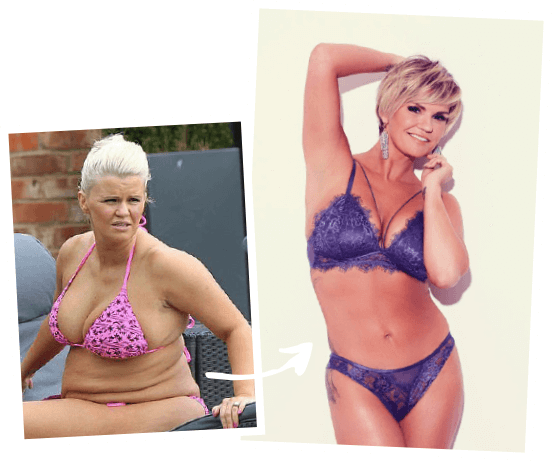 Kerry Katona
My weight has always yo-yo'd over the years with three marriages and divorces. Having my 5 beautiful children, I have struggled to maintain a healthy BMI over time.
I am a busy single working mum with little time to obsess about myself. I have been everything from a size 6 to a size 18. I started Skinny Revolution back in 2017 and within 2 months I had lost a staggering 2 and a half stone and I have kept it off!!!
I have done and tried so many weight loss programs, diets, fads and nothing has EVER WORKED like this. My self confidence and self worth is through the roof. I love my new body. Skinny revolution changed my life and if you give it a whirl it will change yours.